electric motors, motors, pumps, gears, inverters, inverter, soft starters, high voltage motors, special motors, brake motors, slip ring motors, liquid starters, medium voltage motors, direct current motors, squirrel cage motors, slip-ring motors, low voltage motors, flange-mounting motors, frequency converters, frequency changers, motor bases, pulleys, bearings

» News » Hannover Messe 2009
April 2009
Prowdly participating in HANNOVER MESSE 2009.
HANNOVER MESSE 2009 takes place from 20 to 24 April 2009. Its the world's leading showcase for industrial technology.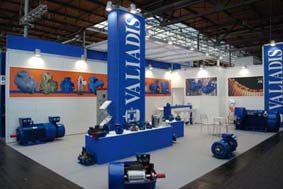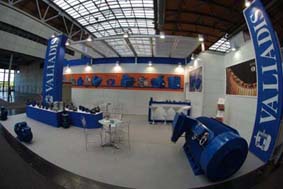 Better, faster, more effective: HANNOVER MESSE is the ideal place to obtain the latest industrial know-how. Established sixty years ago, HANNOVER MESSE today ranks as the leading international showplace for industrial technologies, materials and product ideas. Only at Hannover can the visitor experience complete value chains and swap information with experts from a complete spectrum of industrial sectors.
Please visit: