electric motors, motors, pumps, gears, inverters, inverter, soft starters, high voltage motors, special motors, brake motors, slip ring motors, liquid starters, medium voltage motors, direct current motors, squirrel cage motors, slip-ring motors, low voltage motors, flange-mounting motors, frequency converters, frequency changers, motor bases, pulleys, bearings

» News » Asia Pacific Maritime (APM). We were there!
Asia Pacific Maritime (APM). We were there!

News
March 14-16

We were there! At Asia Pacific Maritime (APM), from 14 to 16 March 2018, at Marina Bay Sands, Singapore. Stand C-G09.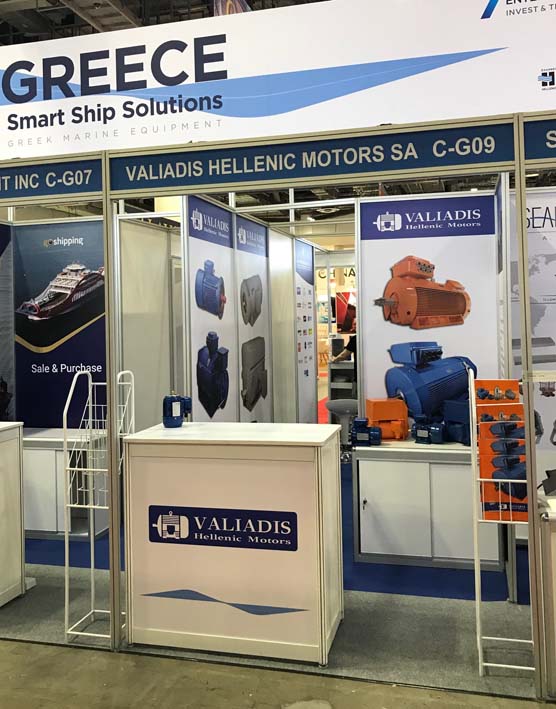 Taking place every even year, the Maritime and Offshore industry converge at APM, turning every moment into an opportunity, transforming three days of meetings into deals and networking events into ground-breaking partnerships.

We participated at APM-Asia Pacific Maritime through HEMEXPO and the National Pavilion of Greece where Greek leading marine equipment manufacturers presented Smart Ship Solutions tailored to meet the needs of Shipowners and Shipyards.
We have been equipping vessels with electric motors for years while investing in innovation and top quality, in consistency and in cost efficiency. And we are looking forward to the next opportunity to meet.